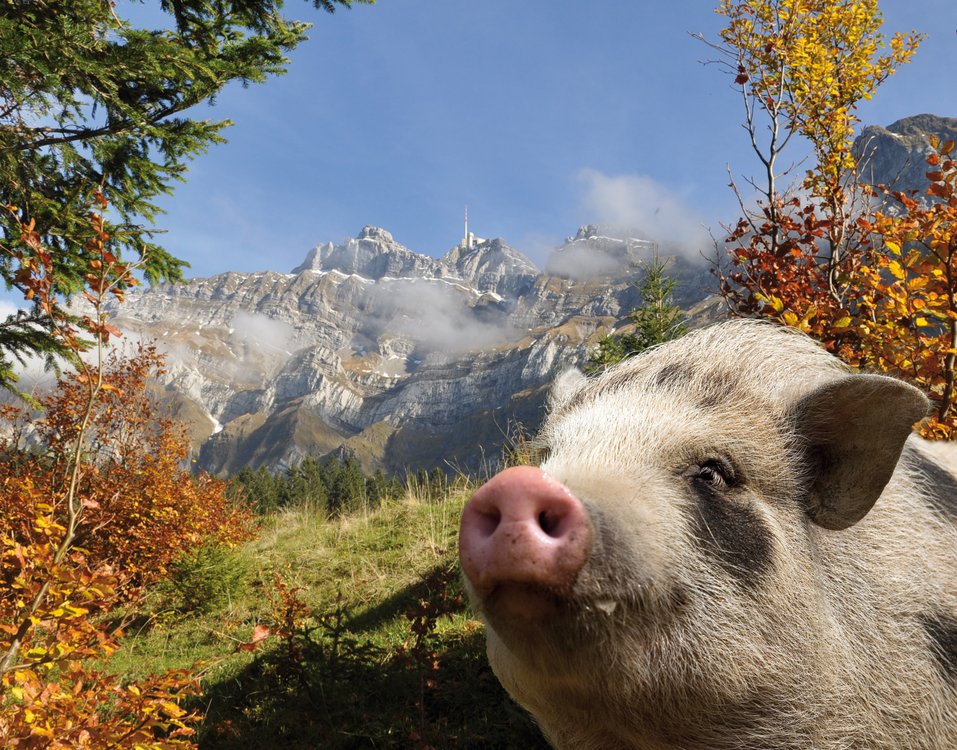 Autumn. The time for Metzgete!
On two evenings in November, enjoy the finest meat specialties «Rond oms Alpschwii» on the Säntis summit. A real and true delicacy.
Mountain rides until 7.30 p.m., every half hour
Downhill rides every half hour, last downhill ride 10.00 p.m.
Metzgete buffet:
Bread soup
* * *
Blood and liver sausages, salted bacon, roast pork on the bone, pork sausage on the meter, pork liver, pork schnitzel, Wädli, ribs
Side dishes:
Applesauce, dried beans, lentils, hash browns, boiled potatoes, sauerkraut.
* * *
Cream slice, fruit salad, burnt cream, almond fish, schlorzifladen
Our tip: Take advantage of our combination offer with an overnight stay in the 3-star superior hotel «Säntis – das Hotel» https://saentisbahn.ch/pauschalen/metzgete-rond-oms-alpschwii/
Price
Adults from 16 years CHF 93.00
Adults with Half-Fare Card/GA CHF 77.00
Children from 13 years CHF 77.00
Children from 6 years CHF 56.00
Images