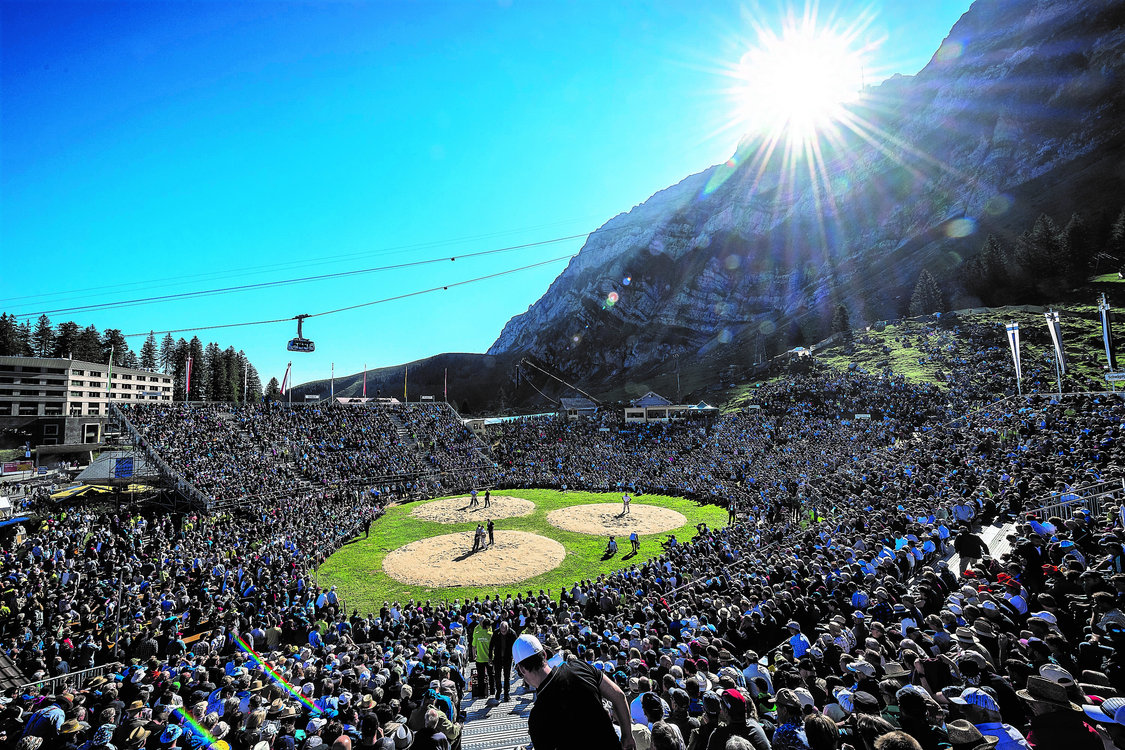 Be there when the present Schwinger elite fights for the coveted Schwägalp victory on August 20, 2023.
The Schwägalp – Schwinget in the arena at the foot of the Säntis, in the middle of the Appenzell and Toggenburg mountains, is highly regarded by the entire population in the region and far beyond the association's borders. At the Schwägalp-Schwinget you can enjoy every year Schwingsport at the highest level, the best folk entertainment and a culinary variety. This event on the Schwägalp is the annual meeting point for wrestlers, wrestling folk, personalities from politics and business, media people and the population from the surrounding area and the wider region. All are welcome guests on the Schwägalp!
The detailed festival program will be published in spring 2023.
Price
Images