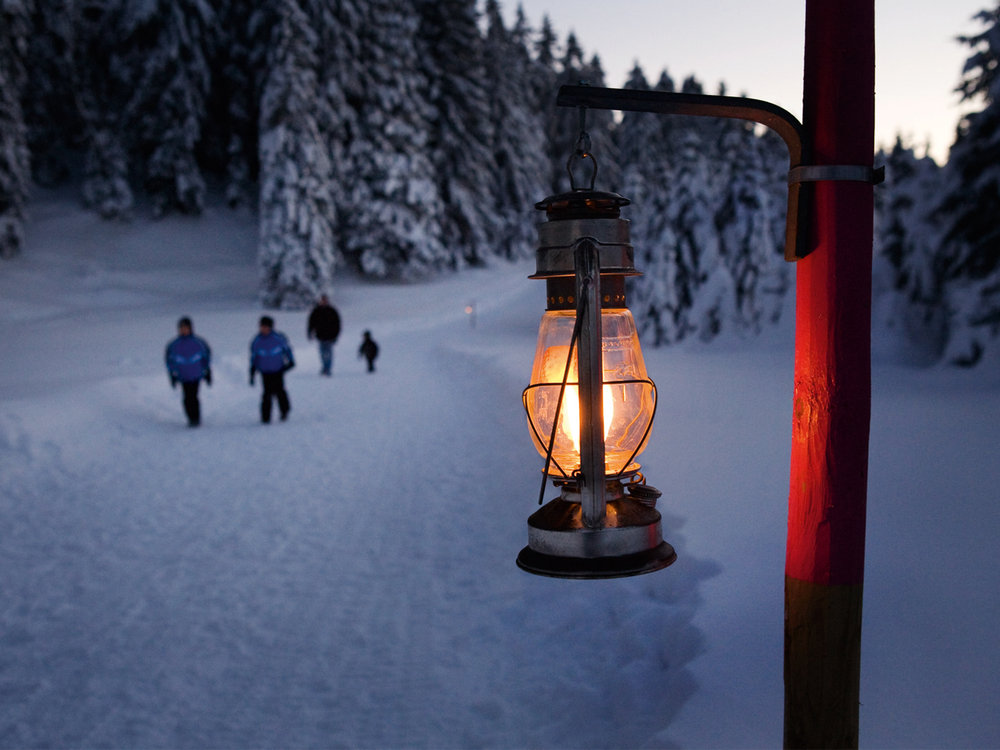 We are expecting visitors! Santa Claus and the Schmutzli will visit the Schwägalp and the Säntis.
Do you like beaming children's eyes?
Join us on the Säntis and Schwägalp and find Santa Claus.
He likes to spout patter, which he will surely reward with a fine Chlausen-Säckli…
From 14.00 o'clock the Samichlaus and the Schmutzli with their «Eseli» are to be met on the Schwägalp.
We say goodbye to Samichlaus and Schmutzli at 16.00 in the Laternlibar, and say until next year.
If you book in advance, we will offer you a fine fondue at the restaurant at the price of CHF 27.00 (adults) and CHF 14.50 (children up to 12 years). (limited number of places)
Registration under +41 71 365 65 45 /
Note: This text was translated by machine translation software and not by a human translator. It may contain translation errors.
Price
Images