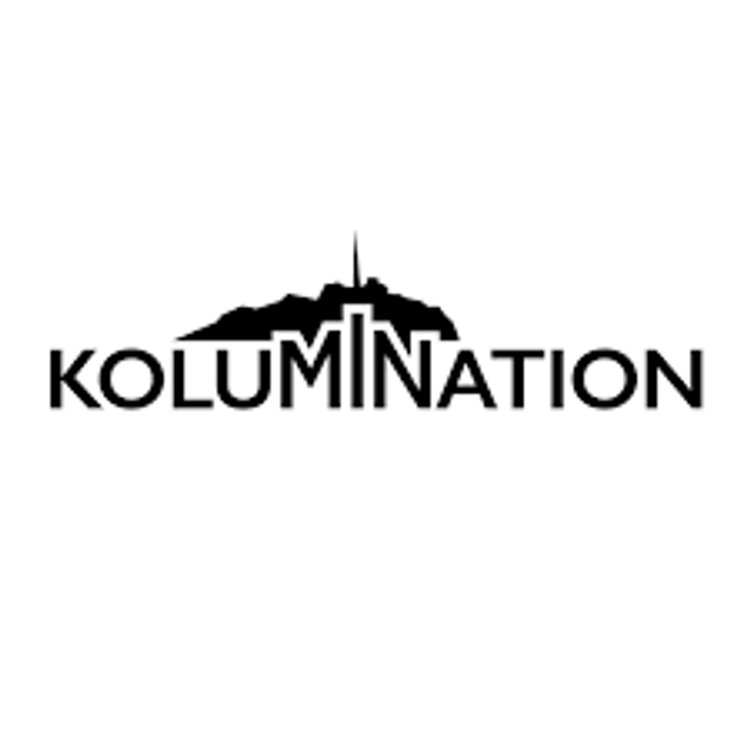 4th Festival of Words on the Säntis. An enjoyable reading, listening and laughing event with the best columnists and slammers from Germany, Austria and Switzerland.
The KOLUMINATION is a unique summit meeting: Six top-class columnists and three slammers from Switzerland, Germany and Austria will present themselves on the local mountain in eastern Switzerland to make the guests think, smile and laugh with their texts. From Friday noon to Saturday noon at the end of October, the Säntis will again be the place of surprising, pointed and brilliantly formulated thought processes in 2023. This year's KOLUMINATION is themed «Responsibility».
Prominent columnists:
The texts of the three female and three male columnists presented live will cross borders like the view from the Säntis summit. This year, the Zurich journalist and cultural promoter Manfred Papst and Kurt W. Zimmermann, who has left his mark as an author, editor-in-chief and media entrepreneur, will be present from Switzerland. From the Vienna region, Elfriede Hammerl and Gabriele Kuhn will come to Säntis. Elfriede Hammerl has written numerous books and plays and has been writing columns for almost 40 years. Gabriele Kuhn is also a multiple book author; the freelance journalist has been publishing columns for 21 years. Bettina Weiguny comes from Freiburg im Breisgau and has made a name for herself as a business author and columnist. The ZEIT columnist Harald Martenstein will conclude the round.
KOLUMINATION Prize:
Martenstein also receives the KOLUMINATION prize on Säntis – as the second German prize winner after Axel Hacke. Born in 1953, he has been writing a weekly column for ZEIT magazine since 2002. In doing so, he deals, as he says, with «everything that could be interesting.» Since 2022, he has also written a column for the Welt am Sonntag. Martenstein is the author of numerous books, including the novels «Wut» and «Heimweg.» He has won several awards, including the Egon-Erwin-Kisch Prize, the Henri Nannen Prize and the Theodor Wolff Prize. This year he received the Media Prize for Language Criticism from the German Language Society.
Slam of the special class:
As usual young, cheeky and imaginative, the slammer and the two slammers will each perform an existing and an overnight text at the KOLUMINATION. Annalena Schuh, who writes short stories, poems and poetry slams in addition to her studies, will provide further Viennese humor. Andreas Rebholz studies in Ulm, where he has made a name for himself with performances as a slammer and with homemade Schupfnudeln. Multiple slam Swiss champion is Manuel Diener from Aargau, who also works as a cabaret artist and radio editor and devotes himself to writing song lyrics.
Start of ticket sales:
As in previous years, the KOLUMINATION will be moderated by Wolfgang Heyer. The program will be enriched by musical interludes, refreshments during breaks and a dinner on Friday. Tickets are available now and can be purchased at www.kolumination.ch. They are available for one or both days and with or without overnight stay (on the Schwägalp). Thanks to KOLUMINATION's event partner, Säntis, the mountain, visitors can enjoy discounted mountain and valley rides as well as attractive overnight rates.
Program Friday, 27.10.2023
From 13.00: Journey to the Säntis / Opening of the hall
13.30: Opening of the COLUMINATION, Hans Höhener, President of the Association, Wolfgang Heyer, Moderator
13.40: Homage to a great columnist, Rainer Hank, Columnist, FAZ
14.00: Festival of Words 2023 – Topic «Responsibility», Bettina Weiguny, Manfred Papst and Gabriele Kuhn read 2 columns each on the topic
15.15 h: Break
15.45: Slammer reading, Manuel Diener, Andreas Rebholz and Adina Wilke read their texts on the topic of responsibility.
16.30: Drawing of «night work» topics for the slammers
approx. 17.30: Dinner with the columnists and slammers, ceremonial presentation of the «Prize of COLUMINATION
ca. 21.00 o'clock: end of the 1st part Festival of words
Descent to the hotel
Program Saturday, 28.10.2023
08.30 a.m.: Drive up to the Säntis
09.30 a.m.: Welcome, Wolfgang Heyer, moderator
09.40 a.m.: Festival of Words 2022 – Topic «Responsibility», Kurt W. Zimmermann, Elfriede Hammerl and Harald Martenstein read 2 columns each on the topic
10.40 a.m.: Break
11.10 a.m.: Night texts, slammers recite the texts they have written over night
11.55 a.m.: Thanks and farewell Hans Höhener, President of Verien KOLUMINATION
12.00 p.m.: Closing aperitif and end of the Festival of Words
Further visitor information can be found here:
https://www.kolumination.ch/besucher-infos/
Price
1 day pass Friday: CHF 145.00
– Ascent and descent to the Säntis
– Break catering Friday afternoon
– Dinner incl. mineral water and coffee
1 day pass Saturday: CHF 105.00
– ascent and descent of the Säntis
– Break catering Apéro/Lunch
2 day pass Friday and Saturday:
Double room: CHF 365.00
Single room: CHF 395.00
– 2 up and downhill rides on the Säntis
– Break catering Friday afternoon
– Dinner incl. mineral water and coffee
– Overnight stay in Hotel Säntis (double or single room)
– Breakfast buffet
– Apéro/lunch on Saturday afternoon
Images