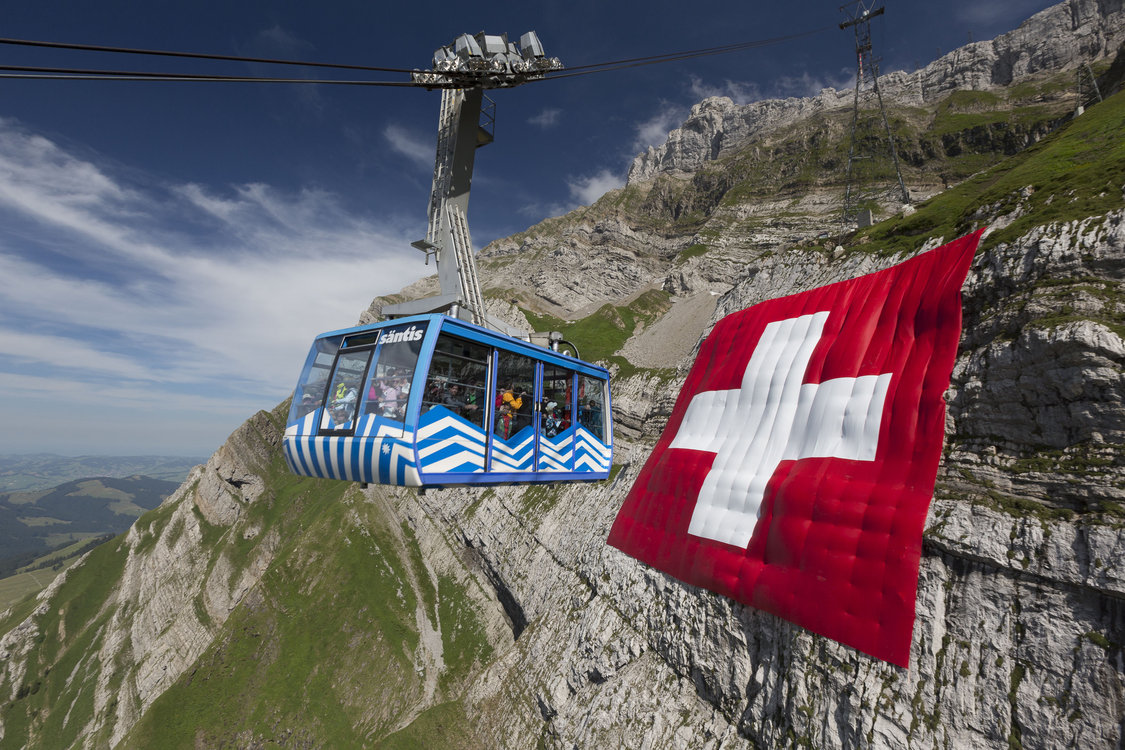 Start your day already at sunrise on the Säntis or enjoy the dreamlike 360° panorama on the Säntis in the evening and look down on the distant fireworks in the region.
1. ascent 5.30 o'clock
last descent 22.30
Rides always on the hour and on the half hour, in case of large number of guests we make intermediate rides.
We offer the breakfast buffet on the Säntis from 5.30-10.30 am.
The summit restaurant is also open for you in the evening. From 6 p.m. you will be entertained musically by an Appenzell formation and spoiled culinary with regional specialties.
Please reserve your table in advance by phone +41 71 365 65 00.
Note: This text was translated by machine translation software and not by a human translator. It may contain translation errors.
Price
Säntis-Zmorge incl. ascent and descent per adult CHF 72.00 / with Half-Fare Card or GA CHF 56.00
Ascent and descent per adult CHF 58.00 / with Half-Fare Card or GA CHF 29.00
Images